このコンテンツは現在、英語でのみ利用可能です
Interview: Compliance Officer Tina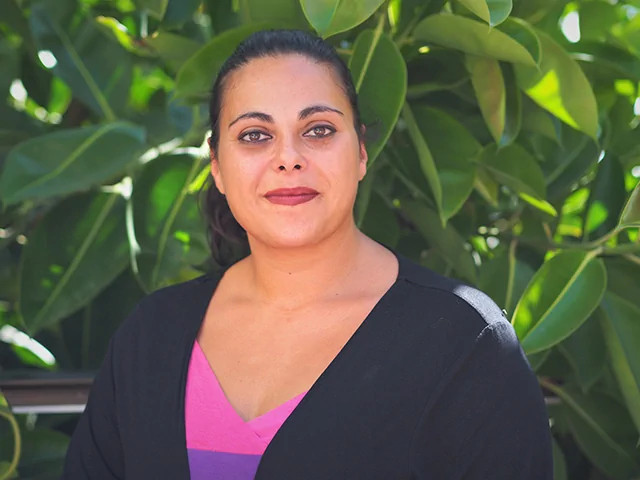 With AnyTech365, it has never been easier to get PC and Internet help… and with our dedicated Compliance Officer Tina, it has never been easier to get 100% compliance scores! Tina is Italian, but was born and grew up in Germany, so she works hard to ensure the highest quality customer service for our German language technical support customers.
How do you spend your time?

I kick off my day at work by checking the daily report to get an overview of the interactions of the German team. Additionally, we select the call with the best compliance score for each language as Call of the Day. We send out notifications about these best calls to the whole company. That way, we all celebrate our achievements together. If necessary, I discuss particular scorecards directly with agents in live coaching sessions. At the end of my day, I write my shift report with my completed work of the day.

What role do honesty and ethics play at AnyTech365?

We attach great importance to honesty! That is the basis of what we do! We work hard to earn the trust of our customers, particularly in this industry where some companies give the rest a bad name.

Why work as a Compliance Officer?

Security of the private and personal data of the customers matter a lot to me. I like to work to ensure people are treated fairly, and I firmly believe that positivity, honesty and lawfulness pave the road to trust and a successful, professional service. Working as a Compliance officer, I get to help the company be the best in the industry.

What gives you the most satisfaction in your daily work?

When an analyst takes on board my advice after live coaching, and they get close to 100% score – I like to help people!

Give a recent example of how you helped improve AnyTech365 services

An analyst had a couple of calls where he was struggling with presenting a technical diagnosis to the customer. I spent my entire day sitting next to him, providing guidance and tips live during his interactions. That individual approach was exactly what the agent needed to realize how to improve his performance.

Describe AnyTech365 in a few words

COMMITMENT TEAMWORK PERFORMANCE ATTITUDE… and nice people!