Deze inhoud is op dit moment alleen in het Engels beschikbaar.
Flocker virus locks your TV screen
It is no longer just phones and computers that are in danger of being hacked. Now IT criminals go after your TV with the Flocker virus.
You come home tired from work and throw yourself on the couch to watch the European football or your favourite series that has just begun. But the only thing that pops up on your TV is a locked screen, you have been attacked with the Flocker virus.
If you have a smart TV and are using Android as the operating system, there is good reason to pay attention to the FLocker virus that tries to lock your screen, and then asks for a $200 gift card for iTunes to unlock the screen.
– It is unusual for hackers to demand gift cards over money, but in this way it may be easier to hide the illegalities and sell the gift cards further through another person, to take the money out elsewhere.
Security experts at Trend Micro have discovered this new variant of the FLocker virus, which has flourished since it has gone after Android phones. Now the course has changed towards Android TV.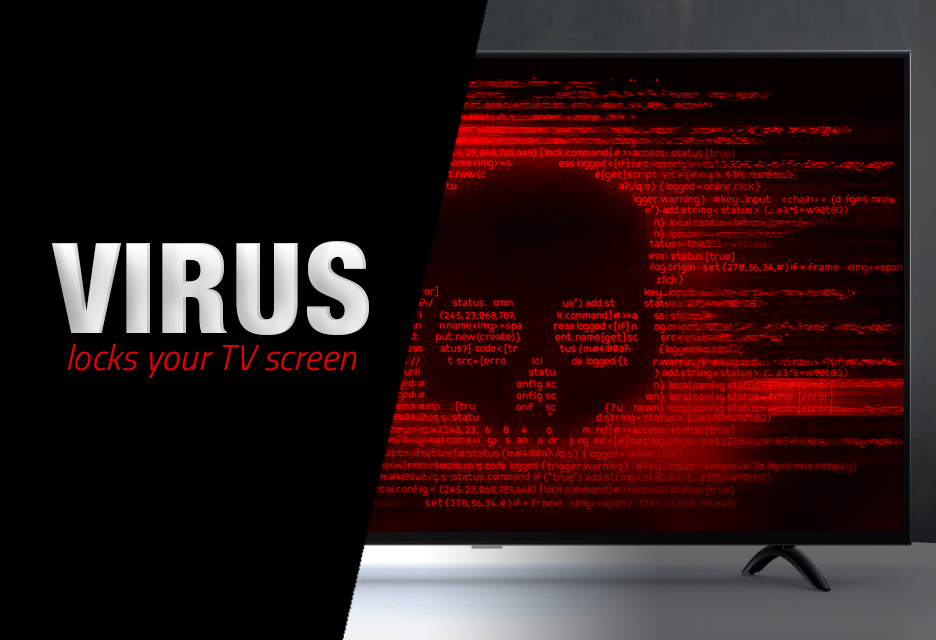 The FLocker virus can hit you and lock your screen if you've been to a website infected with the virus or if you receive a text message with an infected link that you click on. Before the virus tries to get stuck, it takes half an hour to examine the user's geographical location. If you find yourself in Kazakhstan, Azerbaijan, Bulgaria, Georgia, Hungary, Ukranie, Russia, Armenia or Belarus, the Flocker virus attack is interrupted.
If the user is in another country, the virus will try to infect your TV after half an hour. You will then be asked to enter admin information. If you reject this, the screen will freeze and disguise itself as a fake system update.
– Once you've been hit by a ransomware attack like the Flocker virus, there's not much you can do. Some choose to pay the money, but the TV screen is not guaranteed to be unlocked or you will get your data back. It is generally a bad idea to pay the ransom, as you support this type of IT crime somewhere. And when the hackers know what users are willing to pay, they can easily raise the amount next time.
If you have been affected by the Flocker virus, Trend Micro recommends contacting th TV manufacturer.
At AnyTech365 we believe that in the future we will see even more ransomware attacks and therefore recommend that you prevent this yourself as best as possible using the following advice:
Back up your data.
Be critical when receiving emails and messages with links in.
Don't click links from unknown and fake senders.
Always keep your antivirus software up to date.
Run updates continuously.
Please also follow these 6 Tips to protect your smartphone, no device is safe these days.