Interview: Chief Compliance Officer Georgi Medzhidiliev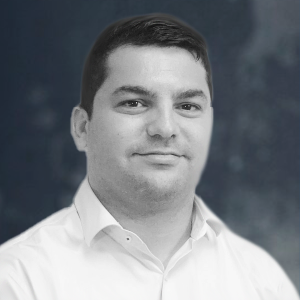 Georgi Medzhidiliev
Georgi headed the Compliance operation between 2017 and 2022. He is currently serving as the company's Chief Operating Officer.
AnyTech365 products and services are trusted by customers all around the world. The underlying driver of this trust is our commitment to 100% compliant and ethical behavior in every aspect of the business. In September 2020, we sat with Chief Compliance Office Georgi Medzhidiliev to talk about compliance within the organization and how it helps us being the leading European AI powered IT Security company.
September 2020
Can you highlight some of the most significant achievements over the years by the company from a compliance perspective?
AnyTech365 was established on the solid foundations of honesty, integrity, and great customer service. We have always been at the forefront of customer protection, with a very clear understanding that this is an existential question for our business. In 2018, as the internet space was getting more and more regulated, and shortly after our industry watchdog – AppEsteem, had been established, we applied and got certified with their compliance seal to adopt best practices, developed by various regulators, such as the FTC, the FCC, and other key stakeholders. The AppEsteem certification was a pivotal moment in terms of streamlining these solid foundations throughout the operation. Furthermore, we have pursued various ISO certifications and today we have three ISO seals – ISO 9001 Quality Management System, ISO 14001 Environmental Management System, and ISO 27001 Information Security Management System. The business is fully compliant with local, national and EU regulations.
What does the role of CCO mean to you?
I am honored and privileged to be Chief Compliance Officer at AnyTech365 and I realize the size of the responsibility that comes with the role. In my everyday work I try to lead by example and aim to promote honesty, integrity, and ethical conduct across the business. We are in the human interaction business and these basic and yet fundamental human values are the core ingredient for continuous success.
What are your key daily activities as CCO?
I am responsible for ensuring that AnyTech365 follows all applicable laws and regulations, and that as a company we work tirelessly towards complying with the regulatory dynamics of the online space, including areas such as data protection, e-privacy, and consumer protection. Additionally, I am the head of a vibrant in-house Compliance operation – a hybrid between human effort and AI technology.
How does the AI technology you mentioned work in practice?
We utilize an AI-powered conversation intelligence platform that provides interaction output through its trained language models in all languages we support for the team of Compliance Officers, who validate that output and provide additional support to the customer operation teams. In other words, all conversations with our customers are being digested by the AI, analyzed against established compliance set of requirements and finally verified by the Compliance team before distributing to relevant stakeholders.
What controls are in place to prevent unethical behavior at AnyTech365?
Apart from the robust Compliance operation, we have a number of internal policies and procedures that are made very clear to employees, including the AnyTech365 Code of Conduct which lays out how we do business according to ethical and legal standards, and serves to remind staff who we are, what we do, and how we treat each other and our customers in our everyday.
Additionally, our Learning & Development in-house team continuously provides training, coaching, re-coaching and calibration sessions with staff. Best practices are heavily promoted across the board, and compliance and quality scores are major key performance indicators for every customer operations team member.
How can employees report concerns, issues, or potential violations of laws, regulations, and ethical business practices?
AnyTech365 is committed to honest, ethical, transparent, and trustworthy operations at all times. It is vital for our continued success as the leading player in the industry that we take any concerns or potential violations very seriously. We have dedicated internal reporting channels open 24/7 for all staff, where any reported concerns are investigated fully and immediately.