Innehållet är för tillfället bara tillgängligt på engelska
Ransomware scams – How to secure yourself
Ransomware scams are gaining momentum for both private and corporate users and are becoming a growing problem worldwide. If you click on a single link that is infected, you may be denied access to all your files.
Learn how to best protect yourself from the dirty tricks of these Ransomware IT scams.
The purpose of Ransomware scams is to take your computer hostage and thus encrypt the content. To get your data released, a ransom is required that you never have to pay.
Internet criminals have easier access to computers than ever before, which is largely due to a lack of focus on IT security. This is the opinion of AnyTech365 IoT Security Solutions.
The major problem lies in the fact that many people find it incomprehensible to relate to IT security, especially since most associate it with a larger process that carries many costs. But in reality, not much is needed. A secure IT solution does not have to be expensive to suffice.
Take regular backups
On the other hand, losing precious pictures of the many journeys, your music collection or other files that you will lose forever can cost you dearly if you do not protect yourself against IT attacks. For companies it can also be a costly pleasure, not only financially but also in time, as it requires many resources to re-establish the systems. In addition, losses such as customer registrations as well as the company's reputation and credibility.
Backing up is not always a good idea, but it is vitally important to keep running so that your computer's system and files can be recovered after a ransomware scam attack.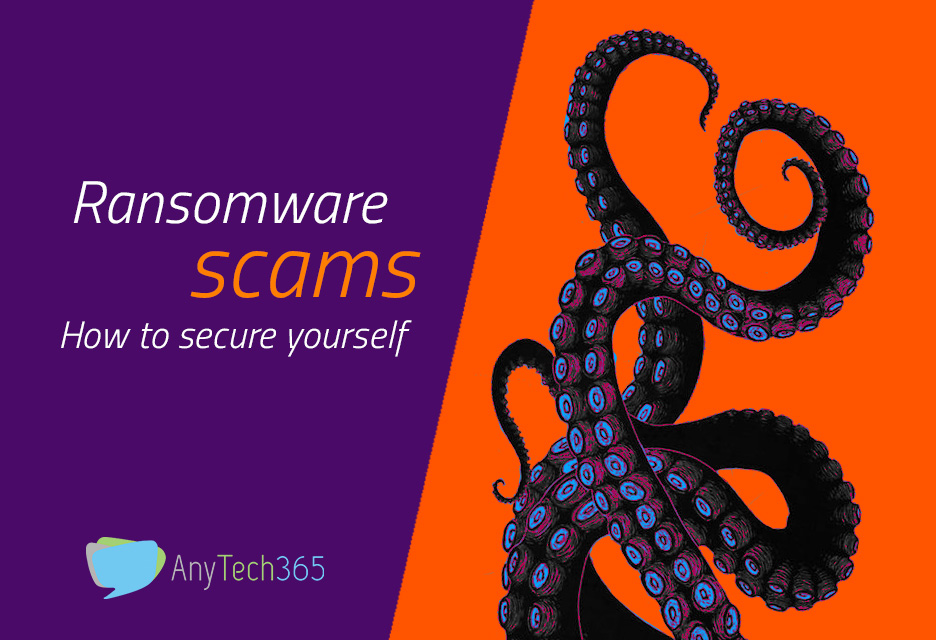 Be critical
Ransomeware attacks the computer by the user clicking on a link or file on the Web that is infected. This is often done through phishing emails that look so genuine that they can be difficult to see. If you want to prevent malicious codes from entering your computer and not suddenly be able to access your files, never click on a link until you've looked into it. Mouse over the link and see what URL comes up and check the sender's address if it arrives in an email.
Protect your PC
Far from the road, you are really well placed with a proper antivirus program, continuous updates and maintenance of your PC. But for this, it is important to choose a security program that includes both firewall and antiphishing to protect against external IT attacks.
The Windows operating system is equipped with a built-in firewall, but it is far from enough to keep IT attackers and ransomware scammers away. Like a fine, white fence in front of a villa, it is good to have a Windows firewall system, but it is not enough to avoid unauthorized people breaking in.
It is important to protect your computer with an additional firewall to avoid being taken hostage by software in the game of IT fraudsters.
It is crucial that the security of one's computer is prioritized, as Internet security is more important than ever.
At AnyTech365 there is a great focus on coming to terms with the major security holes. Therefore, free PC optimizations are currently being offered to both businesses and individuals seeking the help of a professional IT expert. Get your free check today by calling the number on top of this page.
Thank you for reading about Ransomware Scams.
Perhaps you would also be interested in reading aboutPublic Wifi Security: 9 Steps to protect yourself.