Innehållet är för tillfället bara tillgängligt på engelska
Back to school cybersecurity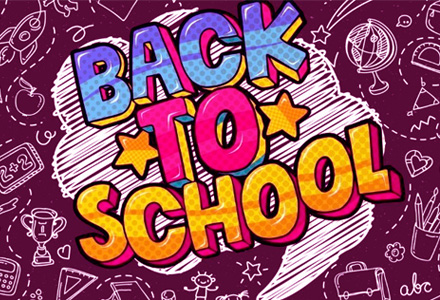 Hints and tips for a safer school year: Back to school cybersecurity
Children, students and parents rejoice at this time of year when a new school term is upon us.
Many schools are very strict about using only their own pre-approved lab devices, while other institutions allow students to bring their own devices (BYOD). It's never to early to consider the potential dangers, whatever the plan. Read on for more Back to school cybersecurity tips.
Following the crowd
When youngsters meet for first time or meet again after the long holiday, there's always a run to join the others and sign up for a lot of websites. Many parents will have heard the phrase "I want to set up a YouTube channel because my friend has one", and get concerned about connected accounts, privacy settings, and whether or not little Johnny uploaded 30 minutes of doing some sort of weird dance moves in front of the underwear dryer.
Explain about the basics of privacy, such as avoiding to record things that are easily identifiable. Don't leave mail lying around that might be showing home addresses or upload photos or video of yourself standing in front of the building which could be recognised.
Take a breath
Whilst digital devices can be a great tool for education, we need to admit that they can become a problematic time consumers at the most inconvenient time. Children and students love spending time on their mobile phones, tablets, gaming consoles, and computers, going down the YouTube rabbit hole or playing their favorite video games. These can have some educational benefit, but most parents will want to keep an eye out for age appropiate content, the amount of time spent in front of the screen, and not to forget in-game/video purchases that can easily be activated without parental consent.
Many schools have been sending out letters containing advice on limiting digital playtime via parental controls with regards to the very popular game Fortnite, as well as security basics concerning passwords to thwart scammers to pilfer accounts.
Complete digital assignments but our advice is to allow for some off screen time outside of schoolwork. And teach your children on how to password protect all their devices for additional security.
A vanity search does no harm
Avoiding to post personally identifiable information alone is not enough to protect your kids; occasionally it is good to see what others might be posting about them. If some bully can figure out your address and thinks it's fun to post it online, you'd never know unless you heard it from a friend.
Performing a "Smart Search" can save the day, "Google yourself" (Hint: type your name in quotes). As for pictures, use Google's image and reverse image searches. To do the latter, go to the Google Image Search page and click the camera icon in the search bar. You can paste the URL of an image you have of your child (in the first tab) or drag-and-drop to upload a picture (in the second tab), so Google can then crawl the web to locate other copies of the image you just provided. This could be something you may want to do yourself opposed to burden the child with additional responsibilities.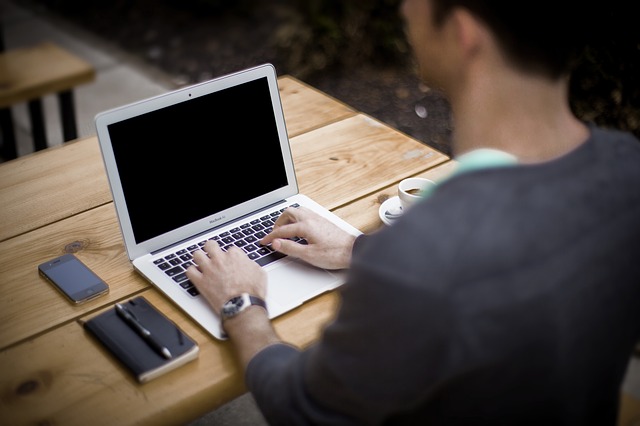 Security can be fun
Cybercriminals have education as a top target, making back to school cybersecurity all the more important, more so those responsible for the Emotet Trojan and ransomware, parents and students need to know about the ways they can actually assist these criminals to breach school defenses. Learning more about Information security "infosec", will be useful as a parent, educator, or both.
Networks and nopeworks
When the devices never leave the classroom, pre-approved devices, explain to your children to not save things that are particularly personal to them, besides of whatever schoolwork is required. You don't want a couple hundred selfies stored somewhere on the school network. Even when they can bring a device home, there is a big chance that some monitoring and/or logging program is installed on the device, so be cautious to avoid potential trouble down the line.
This also goes for self initiated installs. whether there is a liberal install policy or the devices are completely locked down, it would be a good idea to ask whoever is responsible for IT prior to installing anything. Chances are the institution has an internal portal where they store, safe and approved applications.
Just grabbing any download from Google Play, or turning off the 'no installs from unknown sources' could end up giving all involved a massive headache.
Parental monitoring
Not only the school want to know how children are using their computers; you may want something to do with this as well. Remind them: with great power (unfettered access to the Internet) comes great responsibility.
School social networks
Social portals are available in many a school for the students, they work in the same way as the more well known services. So if your child has joined such a portal, assure that they're using a strong and unique password for the service/portal, and that they understand the security/privacy settings. Always avoid posthing things that could be to identifiable, and don't start cyberbullying classmates.
Acceptable use policies
A school or any other network without acceptable use policy would be a rare thing, so ask for a copy of the AUP to find exactly what can, or can't be done when using the net on school time. Discuss the more important points, especially if your child has a habit of, er, not strictly following the rules. No one wants to get kicked out of school for (what the student might think) the silliest rule.
We hope you found our 'Back to School Cybersecurity' article helpful, if you think your friends might benefit from this post please remember to share.
You can protect your devices, your kids and even grand children with the AnyTech365 Family plan, give one of our experts a call for more information, visit our homepage, AnyTech365 IoT Security Solutions
Perhaps the article on 'Public Wifi Security: 9 Steps to protect yourself' could be of interest?