Happy birthday to us
7 years ago, AnyTech365 was founded by the Danish IT-entrepreneur Janus Rægaard Nielsen with a small team of IT experts.
Today we are approximately 400 employees, where our native speaking IT experts are offering technical support within more than 15 languages. And in 2019, Financial Times ranked AnyTech365 as no. 27 in top 1000 of the fastest growing companies in Europe.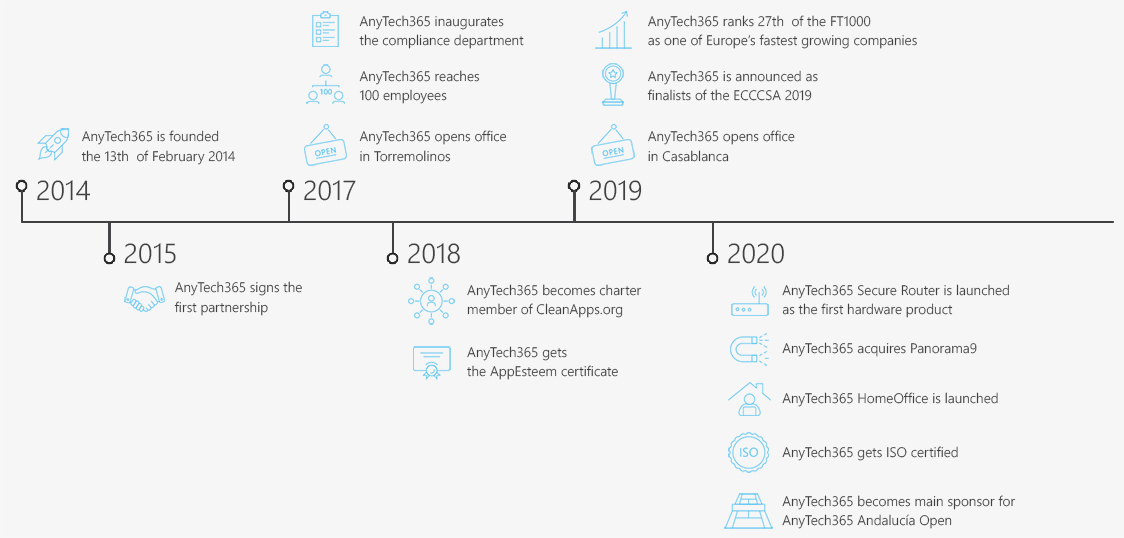 That is something worth celebrating, and we would like to celebrate it with you, with great offers on our technical support plans, for both current and new customers*. But hurry up, the offer will only be valid until Saturday the 20th of February 2021.
Enjoy our birthday treat, and call us:
*The offer does not include AnyTech365 HomeOffice or AnyTech365 Secure Router. And the offer cannot be combined with other discounts.