Google Chrome tips & tricks
Make your everyday life easier with these 8 tips and tricks for Google Chrome.
If you use Chrome for hours every single day, either at work or privately, you won't be able to do without these smart tips and tricks for Google Chrome, the popular browser.
Here we provide you with 8 simple and effective Google Chrome tips so you can surf both faster and more efficiently in Google Chrome.
8 Google Chrome Tips
Boost your Google searches

If you want to save time when searching the web, you can refine your Google searches for a specific domain by typing "site:domain.com". If you are looking for a specific article or topic, eg if Amazon has an offer on an iPad Air 2, you can enter this phrase in the address field: site:amazon.com + iPad Air 2.

Save all open tabs in a folder

A useful trick for you when you have several different tabs open at the same time and want to save them all so you can easily and quickly proceed where you left off. Press Ctrl + Shift + D (Cmd + Shift + D if you have a Mac). Here you save all the open tabs as a bookmark in a folder. When you are ready to open them again, right-click on the folder and press "Open all bookmarks in new window".

Smart shortcuts

Ctrl / Cmd + L – Selects all text in the address bar.
Ctrl / Cmd + T – Opens a new tab.
Ctrl / Cmd + W – Closes current tab.
Ctrl / Cmd + Shift + T – Opens the last tab you closed.
Ctrl / Cmd + Shift + B – Displays or hides the bookmarks field.
Ctrl / Cmd + Shift + Delete – Opens the tab where you can clear your browser history.

Quickly close several tabs

When you have long surfed and the tabs are piling up, you can right-click on a tab and select "Close All Other Tabs" by using this Google Chrome tip. You do not have to close the tabs one by one, but close all other tabs near the page you are on. You can also select "Close the tabs to the right". This trick is perfect for you who have the important tabs on the left and the random ones on the right, keep reading for more Google Chrome Tips.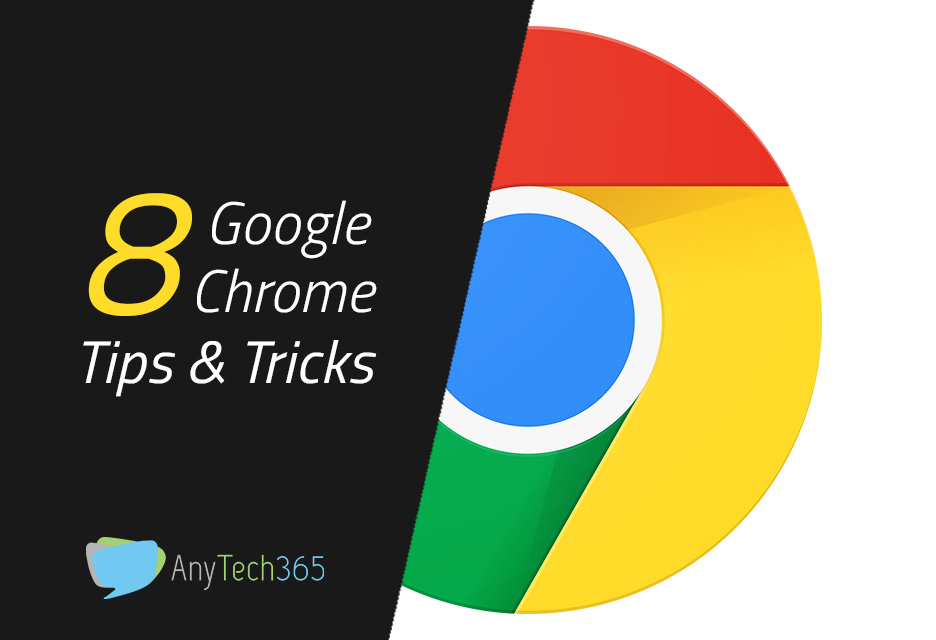 Turn off disturbing sounds

A really handy Google Chrome tip. You probably know that if you have many tabs open suddenly a video or commercial starts playing. Google has put a speaker icon on the tab where the sound comes from so you can quickly find the page. But to make it even easier for you, there is something else you can do. Enter chrome://flags/# enable-tab-audio-muting in the address bar and enable the feature that allows you to mute the sound by directly clicking the speaker icon on the tab. That way, you won't have to go to the page and look for the commercial or video that the audio comes from.

Zoom using the keyboard

Press Ctrl (Cmd) and "+" or "-" to quickly zoom in or out on any website you are on. You press Ctrl (Cmd) + 0 to return to the usual 100% this is one of my favourite Google Chrome Tips.

Get answers to numbers in the address field

Chrome's address bar can help you with math calculations so you don't need a calculator or surf for the answer with this Google Chrome tip. If you write a calculation in the address field, the answer will appear just below. If you type "temperature", you can see the weather and the number of degrees right now.

Keep your bookmarks separate from other users with this Google Chrome tip

Keep your bookmarks and settings separate from other users of your computer by creating multiple Chrome profiles. Go into Chrome's settings and scroll down to "People" where you can choose to enable guest sessions. That way, you have control over your bookmarks and personal settings.
Thank you for reading these tips and tricks for Google Chrome, did you know that facebook search lets users see every image you ever liked?