Christmas shopping online safely with these 10 tips
Christmas is a holiday that most people look forward to. Including the IT criminals. Therefore, there is good reason to think an extra time before pressing "pay", when doing Christmas shopping online.
A record number of people manage their Christmas shopping online, and this year will be no exception. Several people prefer to sit at home behind the screen and order Christmas presents to avoid Christmas stress and long queues. And that does not go past the nose of the IT criminals who are ready to cheat people with fake online stores and other scams.
IT security experts from AnyTech365 IoT Security Solutions provide a number of tips on how to get safely through this year's Christmas shopping online.
Check the company contact information

Be aware of fake online stores that do not provide address, CVR or telephone number. If you don't find any of this contact information, it's often a sign of scams. If it turns out that a web shop that has a CVR number still looks suspicious, you can check the number on cvr.dk to make sure that there are no scammers behind it.

Pay attention to misspellings and skewed prices

You mock a fake online store whose page is full of misspellings and obvious grammatical errors. Especially foreign fraudsters tend to translate the text using automatic translation services. Another thing that is also characterized by fake online stores is skewed prices such as 168.78 or 42.66.

Look for the padlock icon

To make sure there are no scammers behind the web store, check to see if the padlock icon is on the left side of the browser. Also, check if the internet address starts with https – it stands for secure – to make sure the site is safe to visit.

Look for the e-mark

Before you do your Christmas shopping online it is a good idea to look for the e-brand, which is a brand for secure internet commerce. All e-branded online stores are controlled by the e-commerce fund, and here you can always get help if you need it.

Check user reviews

You can check user reviews on sites like Trustpilot before making your purchase online. User reviews are becoming more common nowadays, and here you will often get a clue as to whether the site is real or not.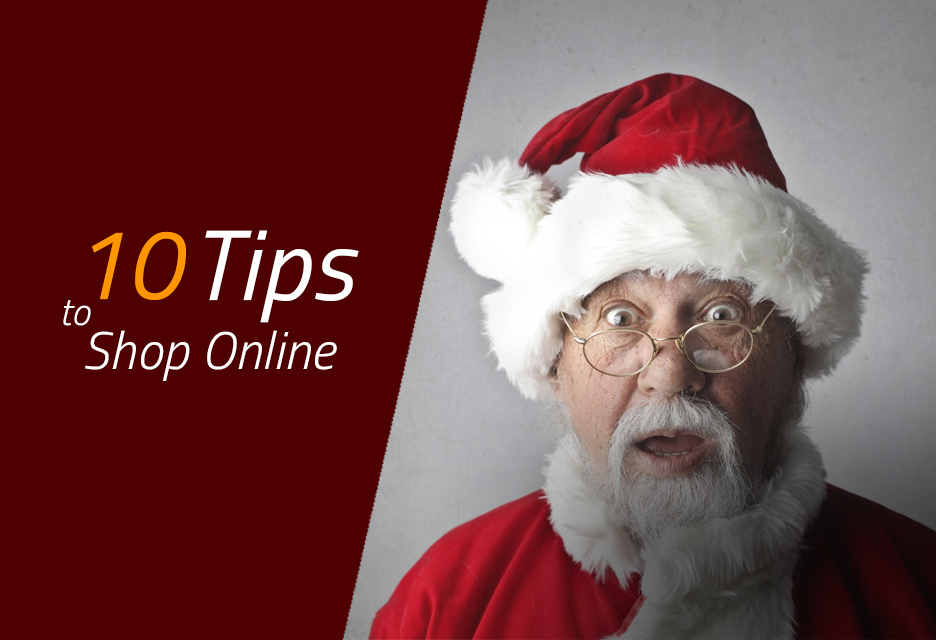 Read about the exchange rules

Usually there is a 14-day right of withdrawal when you shop online, but it is not enough if you buy the Christmas presents at the beginning of December. Therefore, always check what the online store in question writes about Christmas gift exchange. Many online stores extend their barter service to January, but as it is not a requirement, it is worth paying attention to.

Pick up gifts

Open the gift when you receive it, so you don't have to leave with the wrong item on December 23, which you cannot exchange. Also, in case the item is defective, you are much better off before you advertise the error.

Pay by credit card

Always pay your goods online by credit card. If you do not receive your goods, the bank can help you withdraw the money. Also consider using an additional security code, such as 'Verified by Visa' or 'MasterCard SecureCode'. This extra code protects you from online abuse if IT criminals get hold of your card.

Protect your digital devices

Make sure your smartphone, tablet or laptop is up to date with the latest software before shopping Christmas presents online. This applies to both apps and updates. Also, install an antivirus program.

Buy your Christmas presents on a secure network

Use your own private network or your 3G or 4G network when shopping for Christmas gifts online. If you use a public network in a cafe, you may be in danger of having the network created by IT criminals trying to intercept personal information from the device you are logged on with.
You may also like to read these Top 10 Tips to stay safe online.