IT tech scams on the rise during the pandemic
IT tech scams on the rise and cyber criminals are preying on the fear of people around Corona, Covid-19 virus and taking good advantage of the moment. Articles about corona cases contain malware or key lockers – and this is just the beginning.
We are all guilty about checking the news about Corona and searching for relevant information, right? Now more than ever we have to be careful, because tech scams and traps are out there.
Different websites and emails that promise to give you information about ´how to stay safe from corona´, ´what to know about corona´ and everything else related to this virus. What many people do not understand, is that they are putting themselves at a security risk, while being so worried. Many of these websites and emails are there for one purpose only – not to inform you about the Corona Virus, but to steal passwords and personal information.
CovidLock IT tech scam
You have probably seen the maps out there, that shows the number of corona cases per country. People create apps and websites showing maps that claims to provide real-time virus tracking information. However, it turns out one of these apps is laced with ransomware, next thing you know they charge you $100 in bitcoins, to unlock the infected device with their IT tech scams. Better to check websites from WHO ('World Health Organisation') or local communities.
Phising e-mail & texts scams
Many scams emails have been reported. Students saying, they received emails from their ´university´ sharing a link where they can login to stay up to date about Corona Virus, while they credentials are being captured.
Emails that look like they are coming from the World Health Organization, promising information how to avoid infection, once clicked on the attached link, personal information is shared.
These are just two examples of IT tech scams, it is very important, to check the sender, topic and check for grammar or spelling mistakes in the email. If you do not trust it, it is very likely to be fake.
Be careful which IT tech scams websites you are opening and on what links you are clicking. Make sure it is a website or e-mail from an official authority, for example, your local department of health, police or townhall.
If you do not trust it, do some research or call one of our technicians who can help you identify whether or not an email or website is a scam.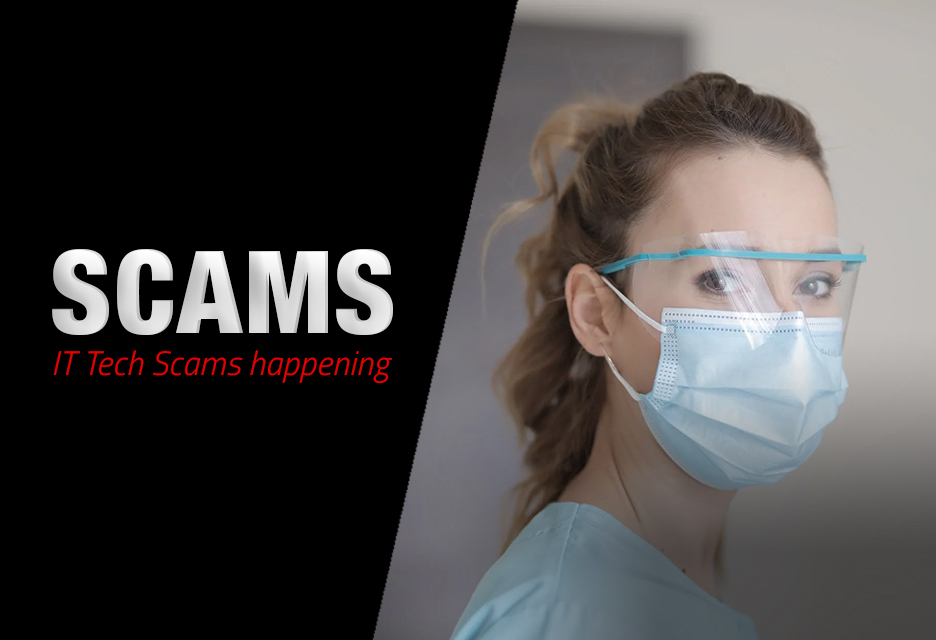 Go back